Heritage language program
Focused on playfulness, the use of words, reading and writing and the development of artistic skills, this course proposes to reinforce and increase both Spanish and the cultural and artistic knowledge that Spanish speakers bring from their homes and their personal linguistic trajectories.
This course is designed to deepen the following competences: oral communication, reading, writing, vocabulary, grammar in different contexts and Latin-Canadian socio-cultural contents. We work with authentic material and productions according to our students' interests and needs, in order to strengthen the link with the language and cultures of origin, and therefore facilitate the blend between the present English and French speaker and the Hispanic memory and identity.
NOTE :
All courses are offered virtually due to the health situation and the confinement measures we are currently experiencing. HOWEVER, please note that:
1. Monday, Tuesday, Wednesday and Thursday courses will continue to be virtual, even if the sanitary measures allow in persons courses. If you are interested in switching to face-to-face mode once the sanitary measures allow it, we recommend you choose Friday and Saturday schedules.
2. The Friday and Saturday courses are currently offered in virtual mode, but will change to in person mode as soon as sanitary measures allow it. If you wish to remain in virtual mode, we recommend that you choose Monday through Thursday. The schedules in presential will be these:
Friday: Spanish on Bicycle from 16h30 to 18h30 (All levels)
Saturday: Spanish on Skateboard from 10h to 12h (All levels)
See table. For more information you can contact us directly at info@legados.ca or (514) 867-9363 or (438) 728-0548.
LEVELS
Bicycle 1 - Your child is able to understand and react to simple sentences but is not able to produce sentences easily. He is not able to read and write in Spanish.
Bicycle 2 - Your child can understand instructions and is able to produce simple sentences. He is able to read with errors but he does not yet write in Spanish.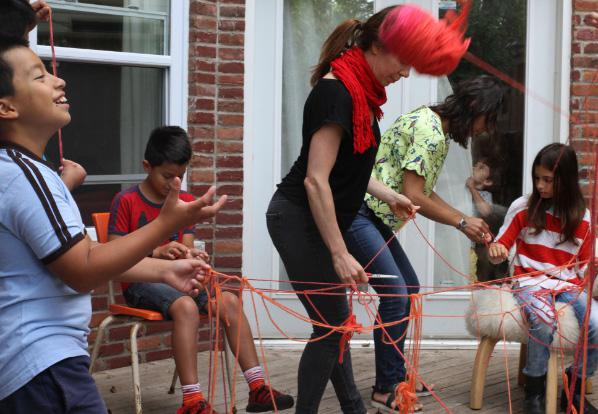 Spanish in use | Singing and Music
*Courses that will be transferred in person once possible.
COURSES 2020-2021
Registration fees 
Fall Session - September 11 to December 17: $295 (13 weeks) 
Winter Session - January 11 to March 30: $275 (10 weeks) 
Spring Session - April 6 to June 12: $275 (10 weeks) 
*Ask for "Family Special" promotion (for sibling registration)