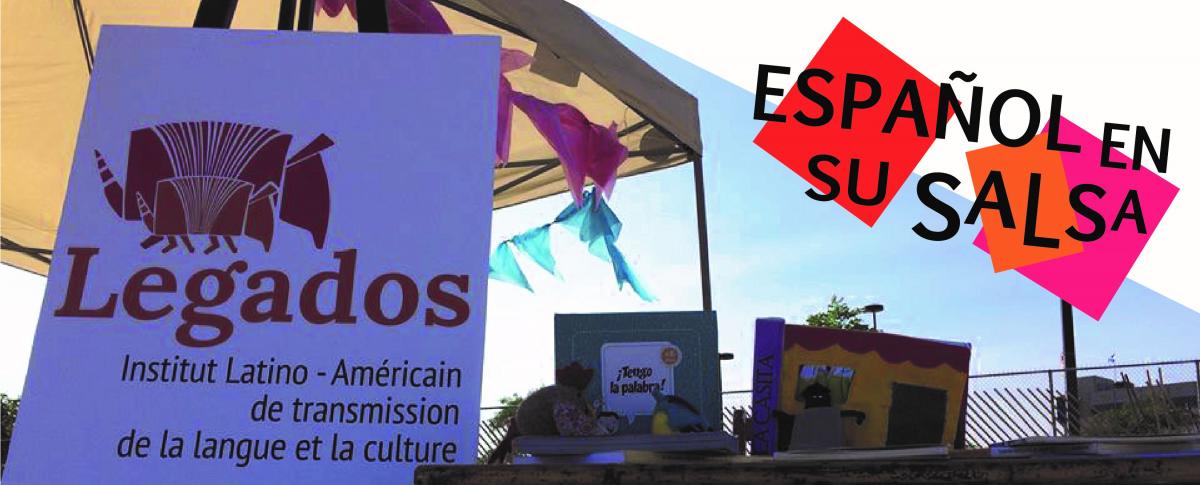 New address in Saint-Lambert!
In addition to our Montréal location, we will have another summer school at 857 Rue Riverside, Saint-Lambert, QC J4P 1C2 (Parking 3 Porte5).
Through interactive activities, children are immersed in a journey of exploration of the language and cultures of Latin America. Spanish classes, singing, music and workshops in different artistic disciplines are waiting for them : cooking workshop, stop motion, theater, carnival, choir, radio and DJ. Each week, a different specialty and fun outings will take place, depending on the health situation.
The main objective is to develop a connection with the language, have fun and feel confident to learn and use the basic forms of oral and written communication. The group is small and is aimed at children from 5 to 11 years old. It is not necessary to speak Spanish. Bring your lunch and your smile!
Access to the Legados library and toy library.
* Special rate for Legados students.