Wed, Oct 12 - Mon, Oct 31 2022, All day
Latin american heritage month to Legados
The 4th edition of latinamerican heritage month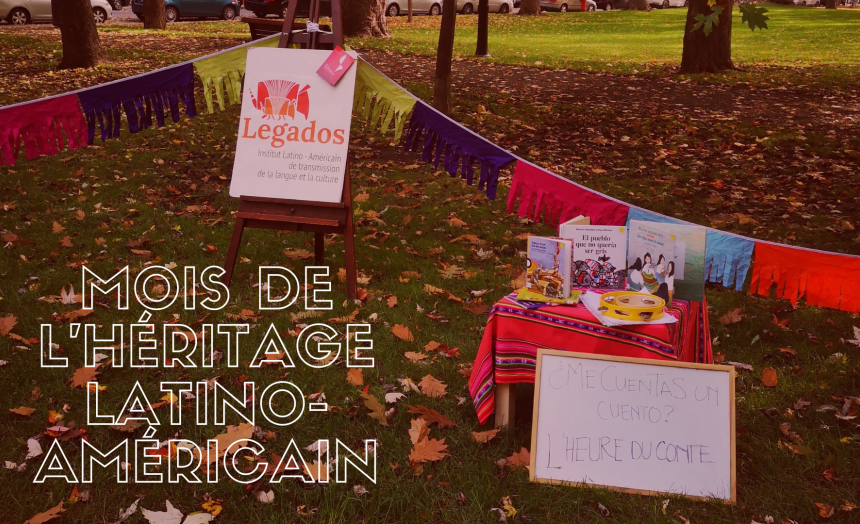 Legados invites you to celebrate our heritage with three events. ¿Me cuentas un cuento? a Spanish-language storytime in the park for families to enjoy and discover stories from Latin American children's literature. Noches de cuento, an evening of stories and mulled wine for adults, with 4 narrators on stage.
And the classic Zocalito, the most colorful and warmest of flea markets, a place to gather and experience the effervescence of this beautiful Latin American tradition through crafts and typical dishes.
Come and celebrate with us!

¿Me cuentas un cuento?
Legados brings its Library to the street with a traveling Library that will visit the Companion Park of Saint-Laurent to offer you a great opportunity to meet with our language, Spanish, as well as indigenous languages, and rediscover the richness of Latin American literature, for both young and old.
A selection of Spanish-American literature will give you a taste for reading and allow you to explore the narrative diversity of Latin America through books. 
All this will be accompanied by a literary and musical show based on the visit of different tales representative of certain countries to salute the taste of this oral tradition, but also to offer you a beautiful moment in family with a sensitive and different show, interpreted by our guest artist Cristina Jiménez.
We are waiting for you on October 15 from 2 to 3 pm in the Companion Park of Saint-Laurent with the whole family.
Free event

Noches de cuento
Come on, take time to dream and come to listen to Latin American stories.
Noches de cuento, nights to travel, to tell us in Spanish and why not, in other languages, to weave history together. Legados opens its space to bring you the memories from there from a present in transformation from here. Noches de cuento is an evening for an adult audience where silence and words meet to celebrate together our heritage month.
We look forward to seeing you on Friday, October 21 at 7 pm in our local. Admission 15$. Buy your tickets here

Zocalito
You can come and enjoy a Latin American market, unique in Montreal, with eight craft stalls, from textiles to cosmetics and typical dishes. On Sunday, October 30, from 10 am to 6 pm, in our local at 4510 Cartier Street, suite 202, we will welcome you with the originality of Latin American handicrafts, from Mexico to Argentina.
Call to participate as an exhibitor in Zocalito (more information)
Guests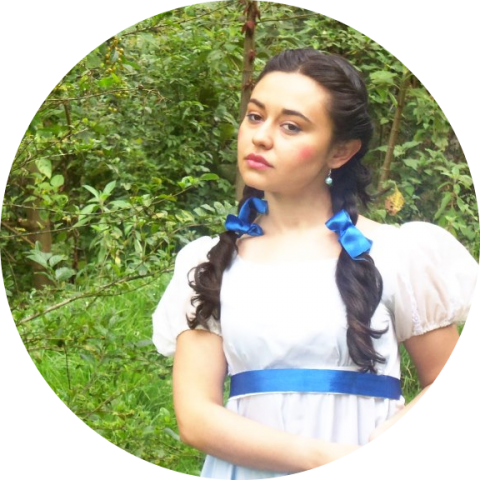 Cristina Alejandra Jiménez, is a Colombian student in the Individualized Doctorate in Humanities program at Concordia University. She has an undergraduate degree in performing arts and a master's degree in theater and live arts from the Universidad Nacional de Colombia.
She worked as a teacher in the Performing Arts program at the Faculty of Arts ASAB- Universidad Distrital. In Bogota, she was an actress, trainer and manager of the group Vendimia Teatro since 2008. She co-created the theater collective "Vale la pena ser Callejeras" in 2019. She is currently a board member of Teatro Teesri Duniya. Editor and workshop leader at Kodama Cartonera.
Cristina is a guest artist in the events of ¿Me cuentas un cuento? and Noches de cuento
Place
4510 Cartier street, local 202, Montreal, QC, H2H 1W8