Spanish in Triciclo and Monopatin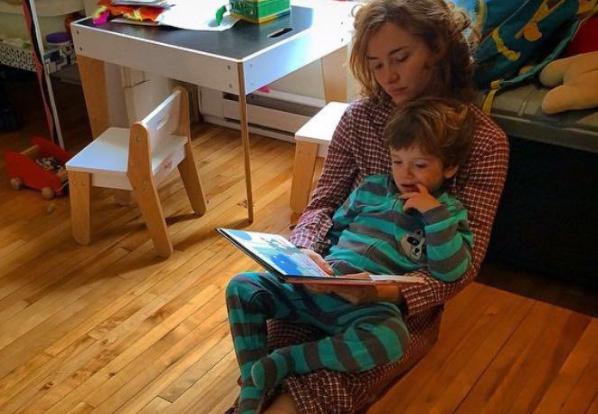 The Monopatin course is for children from 3 to 5 years old. It consists of two levels and is offered in educational pairs. Each course has its own teacher and/or specialist: a language teacher (Spanish in use) and another teacher dedicated to teaching the artistic discipline. Spanish language courses: Singing and music courses
During Triciclo, the child is introduced to the discursive universe in Spanish and takes their first steps of recognition and integration to the space and to this new universe that is presented to them when they use the language outside the familiar space of the home.
The first level, Monopatín 1, is based on dimension 1 "Where do we live?" and allows us to work on the descriptive discursive level through a thematic axis focused on the development of the "I" and corresponding to the age of the child. In Monopatín 2, although dimension 1 continues to be present, dimension 2, "Where do we come from?", is introduced, and the thematic axes seen from the community embark us in the development of the narrative discursive level.
The proposed themes are addressed through short readings that vary during each weekly meeting. A selection of audiovisual and musical material also accompanies the course theme. This allows students to acquire vocabulary while observing and exploring Latin American artistic manifestations in Montreal and in their countries of origin. Reading, as a mediator of language learning, predisposes the child to sustained attention, listening and writing, and then to participate in a physical, playful and creative activity proposed by the singing and music class.
The Legados course is a safe space that opens up the possibility of awakening the imagination and building confidence. Children will develop their language skills and cultural knowledge of Latin America while exploring the expressive use of the body and voice.
SCHEDULE "TRICICLO": SATURDAYS FROM 9AM TO 10AM
SCHEDULE "MONOPATIN": SATURDAYS FROM 9AM TO 11:15AM
AUTUMN SESSION (SEPTEMBER 16 - DECEMBER 9)
WINTER SESSION (JANUARY 13 - MARCH 23)
SPRING SESSION (APRIL 6 - JUNE 8)
Español en Monopatín - AÑO COMPLETO (3 sesiones)